Main content starts here, tab to start navigating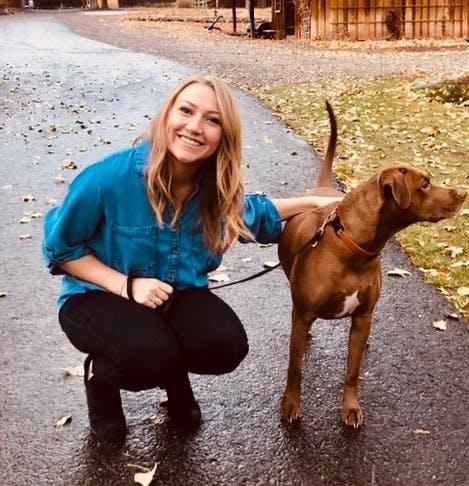 JAMIE MILLER
HOSPITALITY DIRECTOR
Born and raised 15-miles outside of Durango, Jamie lives for all things Colorado. From barrel racing horses as a kid to hiking with her pit-lab rescue dog, Timber, she's got a tireless zippiness that's even more engaging than the story-filled murals on the walls at the Ore House.
While she hated math growing up, Jamie says a teacher got her into accounting, which she majored in at Western Colorado University. After working at Animas Surgical Hospital, Jamie discovered a passion for helping people during hard times, so she's currently earning her master's in healthcare management. She credits her mom, a former cop and Jamie's best friend, with instilling in her a desire to serve others.
Jamie's been bringing her careful calculations and passion for people to the Ore House team since 2015. When she's not working, she's probably hanging out with her family or learning to decipher the profound intricacies of wine. If you ask about her favorite dish on the menu, she'll probably recommend the surf-and-turf "because it has a little bit of everything," she says.