Main content starts here, tab to start navigating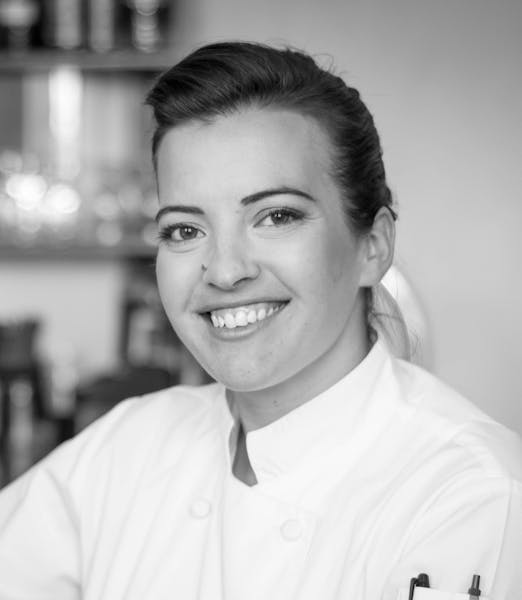 REGAN BRIGGS
CULINARY DIRECTOR
Curiosity drove Regan's journey into the culinary arts. She started baking with her mom when she was 15 and recalls her grandfather playing the role of judge during pie cookoffs between her and her siblings. She was having so much fun that she decided to choose pastry school in Pittsburg over college.
In 2009, she was working on a flaky crust at a Michelin-star restaurant in Hollywood when she grew jealous of the sous chef beside her searing duck breasts. The savory world was calling, and Regan answered.
The Michigan kid roved to the Rocky Mountains and spent time at the Broadmoor and historic Windsor Hotel before finding her home as the Ore House's chef de cuisine in 2018. Regan sees her greatest skill in being open-minded about ingredients, wondering how she can make one shine while maintaining its integrity. From popcorn mousse to octopus soused in red-wine-vinegar Jello, her creations are never ordinary and always surprising.
The hunter-wannabe is an avid trail runner and world traveler with a penchant for Latin America. Her favorite pastry on the menu is the pine nut tart topped with orange-honey vanilla cream, where herb flavors mingle to be a not crushingly sweet dessert.